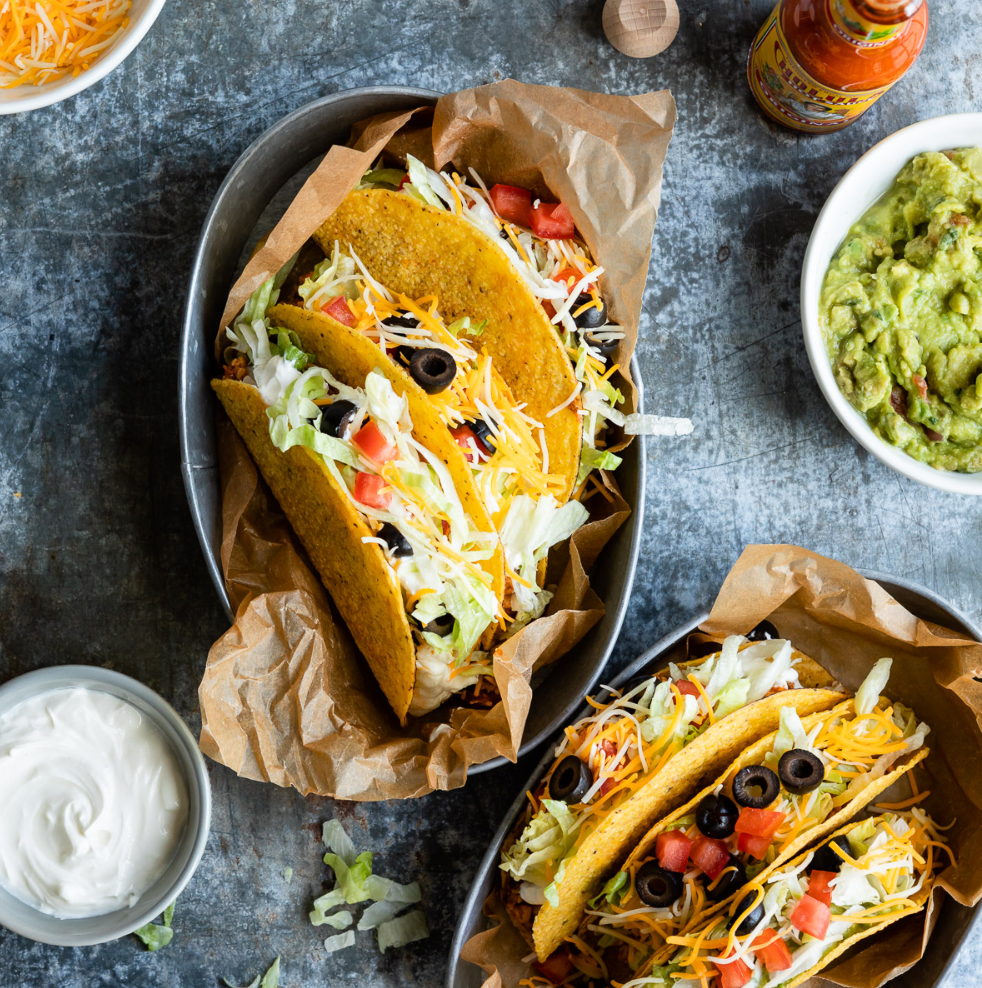 Ingredients
½ cup rajma
½ tsp garlic
1 small onion
1 small tomato
chilli powder – as per taste
cumin powder – as per taste
few drops of oil
2 tbsp lettuce
2 tbsp bell pepper
2 tbsp onion
2 tbsp carrot
½ tsp Salt and pepper
½ cup paneer
chilli flakes and oregano – as per taste
½ tsp oil
1 medium tomato
1 small capsicum
2 small onion
green chilli and lemon juice – as per taste
1 tsp ketch up
½ tsp salt and pepper
½ avocado
2 tbsp onion
2 tbsp tomato
green chilli- as per taste
1 tsp Coriander leaves
2 tsp lemon juice
½ salt and pepper
Method
For taco shells: Take a homemade roti, place it on the wire rack. Bake until it changes colour.
Bean dip: Soak and pressure cook rajma. Add oil, grated garlic and onion in a pan. Saute well and add tomato. Cover it and let it cook. Add red chili powder, cumin powder and salt. Add cooked rajma to this mixture, add little water and cover it. You can also mash it a little.
Coleslaw: Take chopped lettuce, bell pepper, onion and carrot. Add salt and pepper and mix well.
Tossed paneer: Add oil, paneer pieces, chilli flakes, oregano and salt. Saute until it turns crisp.
Salsa: Mix chopped onion, green chilli, roasted capsicum and tomatoes. Add tomato ketchup, salt and pepper. Mix well.
Guacamole: Mash avocado. Add chopped onion, tomato, green chilli, lemon juice, coriander leaves, salt and pepper. Mix well.
Once all these are ready, start adding the bean dip in the taco shell. Start with bean dip then coleslaw followed by tossed paneer. Top it up with salsa and Guacamole. Enjoy!