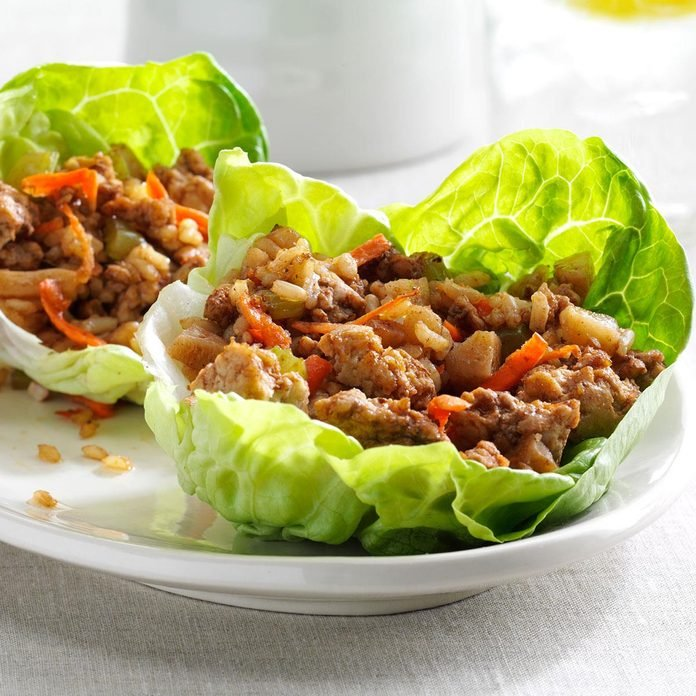 Ingredients
¼ cup carrot (shredded)
¼ cup zucchini (shredded)
¼ cup paneer (crumbled)
2 tsp Ginger and garlic paste
2 tsp vinegar
1 tsp soya sauce
½ tsp chilli flakes
1 tbsp spring onion
1 tbsp avocado
1-2 tsp lemon
½ tbsp. oil
1 tsp salt
½ tsp black pepper
Method
Add oil in a pan. Add ginger and garlic in the pan and saute for a minute.
Add carrot and zucchini to it and sauté well.
Add paneer and saute for another 30-40 seconds. Lastly add vinegar, soya sauce, black pepper, chilli flakes and salt.
Once you mix it well, remove from heat.
Stuff this mixture in lettuce and garnish with spring onion, avocado and lemon. Enjoy!!